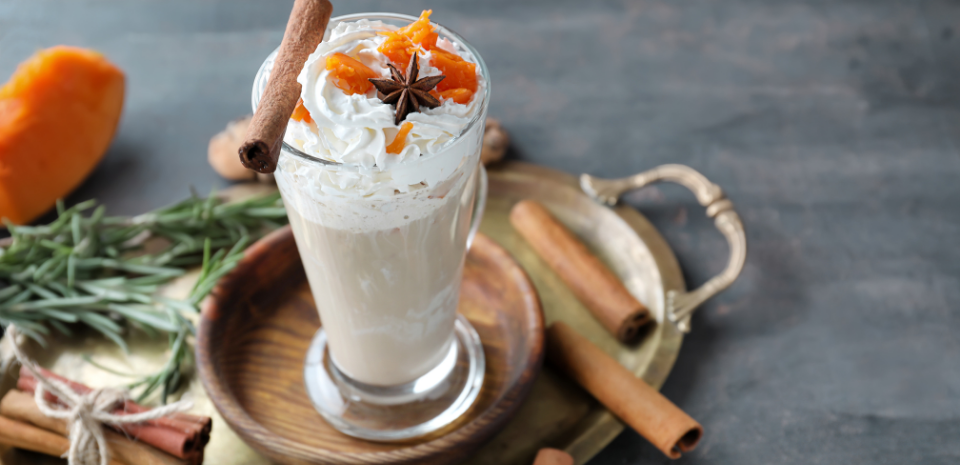 Rosemary Ginger Latte
Has being at home for the last nine months made you a world-class barista? Or would you like to tell your holiday guests it has made you into one? This recipe is sure to impress any coffee drinker and easy enough to master! Enjoy a rosemary ginger latte that is as delicious as it is aromatic. It is full of warm undertones that bring together the full bodies of fall and winter flavors. With just a few simple steps, you'll be looking like a pro in no time!
Rosemary Ginger Syrup:
To start, first make a rosemary and honey syrup combining 1 cup of water, ½ cup honey, and two sprigs of fresh rosemary.
Bring the water and honey to a boil while stirring to dissolve the honey. Take your ginger clove and grate about 1/8 of a tsp into the mixture. Once the honey and ginger mixture is boiling, turn the heat down so it is simmering and add the rosemary sprigs. Let this cook for 10-15 minutes until the mixture has thickened.
Remove from the heat and allow it to cool before use.
Latte:
Brew your coffee extra strong if you are not using espresso. We recommend using the J.L. Hufford Espresso Bean for the perfect flavor.
While your coffee is brewing, heat your milk (can be dairy-free) in the microwave or stove top until it is hot.
Once the milk is hot, take a small metal whisk and vigorously whisk the milk back and forth until the milk is frothy (about 30 seconds).
Combine the milk, coffee, and rosemary ginger syrup together to create the perfect latte!