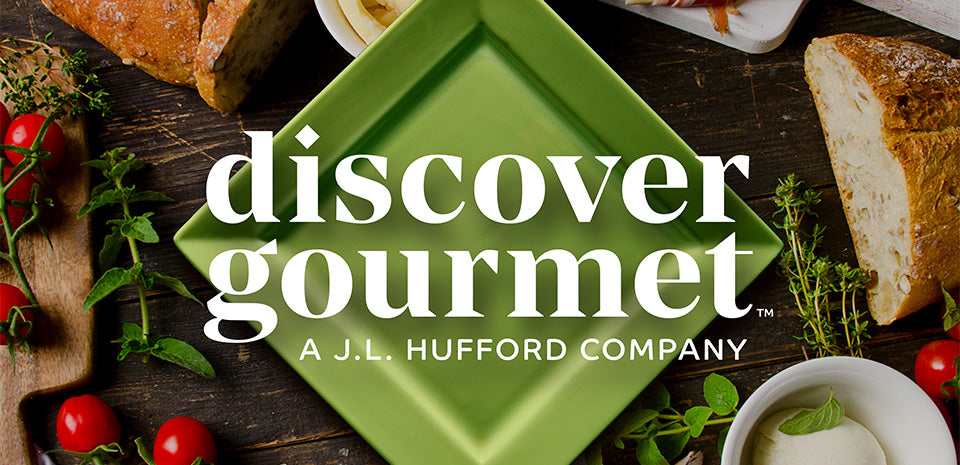 Say Hello to DiscoverGourmet.com, our new online store for kitchenware and appliances!
We're excited to announce some big changes here at J.L. Hufford! As you know, we offer a large variety of coffee and kitchenware products, and our inventory continues to expand as our company grows. While we've learned much about cutlery, cookware, and kitchenware over the years, our coffee and espresso products continue to be a customer favorite. To better serve our customers' needs, "J.L. Hufford Discover Gourmet" has rebranded to "J.L. Hufford Coffee & Tea Company." Our refreshed brand will focus on coffee and espresso machines, equipment, residential and commercial blenders, drink mixes, and of course, a large variety of coffee beans. We have some big plans for 2020 to create an incredible coffee-buying experience for you!
That being said, we greatly value our loyal kitchenware customers. We have a large selection of high-quality cookware, cutlery, and kitchen appliances. That is why we are launching our second store, DiscoverGourmet.com! Creating this sub-brand was a natural next step for our business, and we hope that this second store will help our customers find the products they're looking for. And don't worry, our friendly support staff isn't going anywhere. We'll still be there to help you find the best products for your kitchen and get the best deals too.
We are incredibly thankful to all our customers that we have served over the last 25+ years, and we look forward to many more years with you.