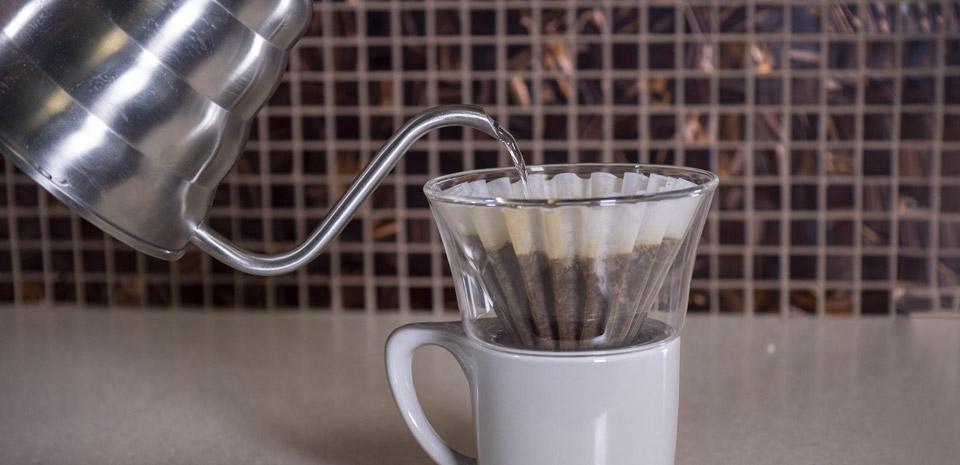 Discover the Culturally Iconic notNeutral
Looking to expand their horizons, the iconic notNeutral brand was founded eighteen years ago by a group of designers with transdisciplinary and award-winning skills. With an emphasis on details and experience, notNeutral aims to make their products an integral part of everyone's daily rituals. They believe that architecture is more than just a building; it is everything in the designed environment.
Group collaboration is a key part in notNeutral's design process, which is apparent in their detail oriented, meticulously designed products. This brand focuses on the function, relatability, character, and culture of their products, to make them easy to use, stylish, and culturally iconic. Collaborating with award-winning professional baristas, notNeutral's products are made with coffee-drinkers in mind.
notNeutral LINO Mugs
The LINO line is the most popular collection of coffeeware that is globally known by baristas and coffee lovers. notNeutral collaborated with award-winning baristas to create the perfect cups for specialty coffee. Highly praised for its meticulous design and unique shape, the LINO collection has quickly gained a global following among coffee aficionados. The LINO coffee mug collection features a variety of colors to match any setting, whether a demure rose or modern smoke color, a LINO mug is sure to uplift your environment. The interior curvature inside LINO cups is to optimize for latte art and thermal insulation, while the handle, matched with the rim of the cup, ensures comfort and control for barista and drinkers alike.
notNeutral GINO Coffee Brewer
The GINO line perfectly complements the LINO line, with its collection of coffee brewing accessories perfect for the beverages poured into your LINO cups. The GINO pour-over collection is the latest trend in coffee brewing. By placing a GINO filter in the GINO dripper and adding your coffee grounds, it's the perfect way to brew pour-over with style. Once the coffee is brewed, the GINO server's double-walled glass retains the heat inside its sleek and stylish silhouette. Or, for your convenience, brew it right into a LINO mug. The GINO collection achieves the marriage of form and function for consumer convenience.
notNeutral VERO Glassware
The VERO line is the newest glassware collection from notNeutral. Its distinctive shapes and crisp, faceted angles offer a sleek look. With technical details, VERO products are made to elevate your coffee-drinking experience. The VERO collection also has a variety of colors to bring liveliness and sophistication to your kitchen, such as a mellow amber, gorgeous rose, classic clear, or sleek smoke. Made in the USA, the glass base offers substantial heft and the angles make for a firm, pleasant hold. notNeutral VERO glasses offer the same award-winning curved interior as the LINO line, which baristas know and love.
Available at J.L. Hufford
notNeutral pairs well with products found at J.L. Hufford. With over 25 years of experience with coffee, we found notNeutral to be a perfect fit. Each piece beautifully compliments your kitchen space bringing together a stylish and functional coffee-drinking experience. Shop their brand today, and pair it with our original J.L. Hufford coffee.