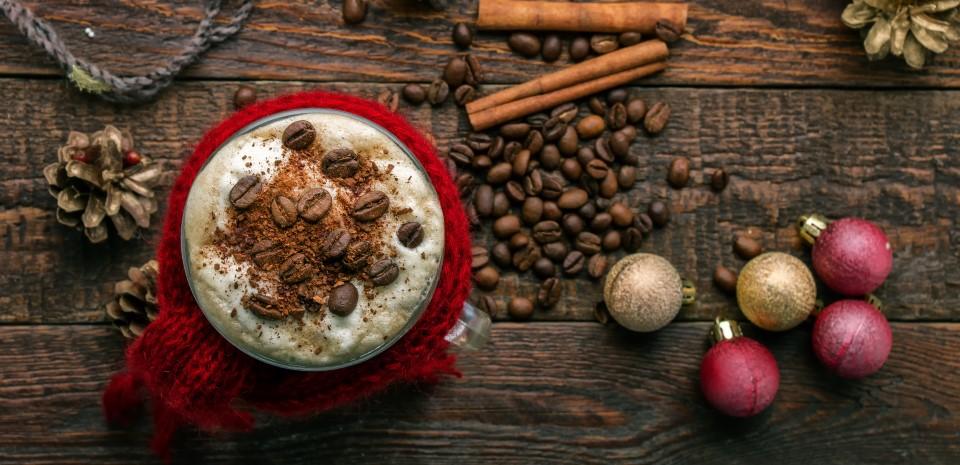 How to Make the Best Hot Chocolate
One of the best parts about cold weather is finding ways to stay warm. Fuzzy mittens, cozy pajamas, hot chocolate by the fireplace; these moments are far better than driving to work with your hands frozen to the steering wheel while hoping you don't hit anything because you were running late and didn't have time to warm up your car or defrost your window. These moments also show that people that live in warm, sunny locations year round are missing out!
Anyway, you can't go wrong with hot chocolate. Actually, you can. Have you ever had gross hot chocolate? It's far more common than you think, especially when a concession stand decides to mix the hot chocolate mix with water instead of milk like a normal person! So here's how you make the best hot chocolate.
Method 1
The easiest method requires the Capresso Milk Frother & Hot Chocolate Maker. This is the easiest method because all you need is milk and chocolate chips. We recommend two parts milk to one part chocolate chips, but feel free to add more or less of each depending on how chocolatey you want it.
Step one: Add milk to the pitcher
Step two: Select "CHOC" on the illuminated dial.
Step three: Let the milk heat up and froth.
Step four: When the light begins to pulses on and off, add your chocolate chips and watch them melt to perfection.
Step five: Serve with marshmallows or whipped cream, and enjoy!
Again, this machine makes it easy, and it comes in handy for other drinks too, such as lattes or cappuccinos. We also recommend buying different kinds of chips to play around with your flavor. You can add peanut butter chips to create a cup of hot peanut butter and chocolate, or you can use red velvet chips instead to have some hot red velvet cake in a cup! 
November also happens to be World Vegan Month, so you can replace the dairy milk with almond milk instead, and use dairy free chocolate chips to make a delicious cup of vegan hot chocolate! 
However you make your hot chocolate, this machine will work wonders in your very own home!
Method 2
If you don't wish to treat yourself with the Capresso Hot Chocolate Maker, don't worry - there's still an easy and delicious way to make your hot chocolate. If you were thinking of heating up milk in a microwave, you're wrong. Milk from a microwave becomes lukewarm in a matter of minutes, and you want your chocolate hot. That's why we're going to recommend using a slow cooker, such as the Zavor LUX Multi-Cooker. Using a slow cooker (crock pot) makes your hot chocolate stay hot for a long time, and is great for when you have friends or family over. 
Step one: Turn on slow cooker and turn to high heat.
Step two: Add 14 ounces of sweetened condensed milk, 1 cup of heavy whipping cream, 8 cups of milk, 1.5 teaspoons of vanilla extract, and 2 cups of milk chocolate chips.
Step three: Let heat up for roughly three hours.
Step four: Serve with marshmallows or whipped cream and enjoy!
While this method has more ingredients and takes a bit longer, the results are just as delicious as when you use the Capresso Hot Chocolate Maker! We also recommend checking out our different flavors of Cocoa Amore for more unique flavors of hot cocoa. Either way, enjoy these easy methods to make the BEST hot chocolate!