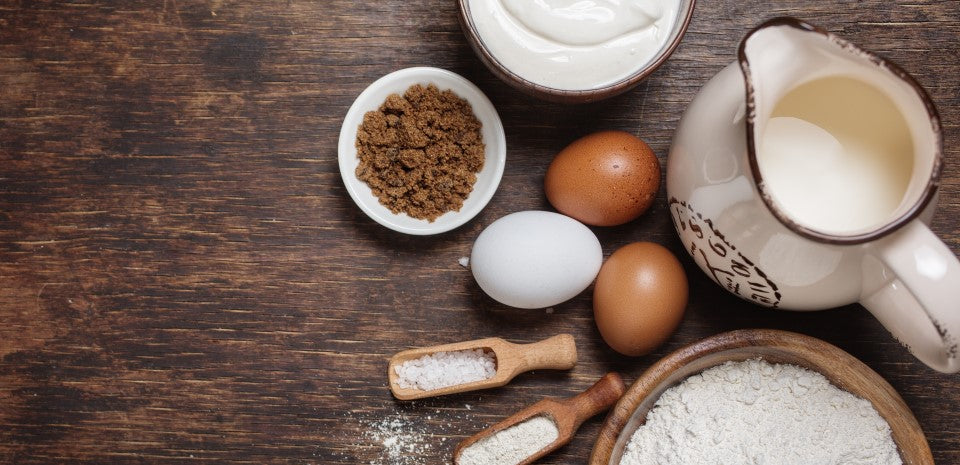 5 Ways to Cook with Coffee
We've established before that coffee is universally loved. If people could live off of coffee, they probably would. Some people joke that their diet only consists of coffee, which although is not healthy is funny, and maybe even relatable. Still, it is possible to infuse coffee into your cooking. We've compiled a brief list of a few ways you can cook with coffee, and we highly recommend using J.L. Hufford coffee in your cooking endeavors. Give these a try!

. . .
Coffee Marinade
One of the yummiest ways to utilize coffee in your food is by creating a coffee marinade. Coffee can be sweet, but it already has such a robust flavor that it will pair well with meats. We recommend using the J.L. Hufford French Roast Coffee for your marinade because of its full body and dark roast. 
Ingredients
2 cups prepared coffee cooled
1 cup molasses
1/3 cup balsamic vinegar
2 tablespoons Dijon mustard
4 garlic cloves minced
1 1/2 teaspoons salt
1 teaspoon dried thyme
1/2 teaspoon black pepper
Instructions
Mix all ingredients in a large mixing bowl. Cover and refrigerate until ready to use, up to a few days.
To use, place meat (about 2-4 pounds of pork or beef) in a resealable bag, cover with marinade, seal bag, and place in refrigerator. Marinate a few hours or depending on the type of meat marinate overnight. Drain marinade from bag into a small saucepan, pat meat dry, and cook meat as desired.
Place saucepan with marinade over high heat. Bring to a boil, reduce heat to low, and simmer, stirring occasionally, until reduced, about 10-15 minutes. Serve with meat.
. . .
Coffee Spice Rub
If you don't want to go down the marinade route, you should try a coffee spice rub! You can combine savory and salty and sweet all in one for a delicious blend, cohesively brought together by coffee. For this rub, we recommend selecting a flavor of coffee based on what you're pairing your meat with. If you want something a little more flavorful, we recommend the J.L. Hufford Ethiopian Yirgacheffe Coffee. If you want something a bit heartier, try the J.L. Hufford Robusta Coffee. 
Ingredients
2 tablespoons coarse salt
2 tablespoons instant coffee
2 tablespoons garlic powder
2 tablespoons smoked paprika
1 tablespoon pepper
1 tablespoon crushed coriander
1 tablespoon onion powder
1 teaspoon chili powder
1/2 teaspoon cayenne
Instructions
Mix all ingredients in a bowl. Use a fork to crush any clumps of seasonings. Store in an airtight container for up to a month.
. . .
Coffee Butter
Going down a different route now, coffee butter spread is one of our favorite recipes on this list. It's easy to make, and is delicious! The best part is you can select any flavor of coffee to give it an extra kick. Maybe you want your butter spread to have hints of a cinnamon roll. If that's the case, try the J.L. Hufford Cinnamon Roll coffee! 
Ingredients
1/4 cup heavy cream
3 tablespoons sugar
2 tablespoons safflower or other neutral oil
2 teaspoons J.L. Hufford coffee of your choice
1/8 teaspoon kosher salt
1/2 cup (1 stick) unsalted butter, softened
Instructions
Cook cream, sugar, oil, espresso powder, and salt in a small saucepan over medium heat, stirring, until just simmering and solids are dissolved, about 2 minutes. Transfer to a small bowl and chill until cool, about 30 minutes.
Beat butter on medium-low speed in the bowl of a stand mixer fitted with the paddle attachment (or in a food processor) to combine. With the motor running, drizzle in cream mixture. Increase speed to medium-high and beat until combined and smooth. Transfer to a resealable container and chill at least 3 hours. Let sit at room temperature at least 15 minutes before serving.
. . .
Coffee Cake
One of the more famous items on our list is coffee cake. While making cake with coffee has been around for a while, using flavored coffee is not as famous. We highly recommend using a flavored coffee for more impact, such as the J.L. Hufford Chocolate Peanut Butter coffee. We have over a hundred flavors to choose from to make your cake the absolute best!
Crumb Topping Ingredients
1/2 cup all-purpose flour
1/4 cup brown sugar
1/2 teaspoon ground cinnamon
1/2 teaspoon instant coffee powder
Pinch salt
4 tablespoons unsalted butter, melted 
Cake Ingredients
1 3/4 cups all-purpose flour
3/4 teaspoon baking powder
3/4 teaspoon baking soda
1/2 teaspoon ground cinnamon
1/2 teaspoon salt
1/4 teaspoon ground cardamom
1/2 cup strong brewed coffee
1/3 cup sour cream
2 sticks (1 cup) unsalted butter, room temperature
1 cup granulated sugar
2 eggs
1 teaspoon vanilla extract
Instructions
Preheat the oven to 350 degrees F. Spray and line with parchment a 9-by-9-inch baking pan; spray the parchment as well.
For the crumb topping: In a medium bowl, mix the flour, brown sugar, cinnamon, instant coffee powder and salt. Add the melted butter and mix until crumbs form that you can clump together in your hand. Set aside.
For the cake: In a medium bowl, whisk together the flour, baking powder, baking soda, cinnamon, salt and cardamom. In a smaller bowl, whisk together the coffee and sour cream until smooth.
In the bowl of an electric mixer fitted with the paddle attachment, beat the butter and sugar together until light and fluffy. Add the eggs, one at a time, mixing until each is well combined. Then add the vanilla extract and beat until the mixture is light and fluffy.
Starting and ending with the dry ingredients, alternate adding the flour mixture and the coffee mixture to the stand mixer; mix each addition well, scraping the bowl each additions.
Pour the batter into the prepared baking pan and top with crumb topping, spreading it evenly. Bake for 45 minutes or until a toothpick comes out clean.
Remove the cake from the oven and allow to cool for 20 to 30 minutes before cutting and serving.
. . .
Coffee Syrup
Coffee syrup can be used to flavor alcoholic drinks, cakes, used as an ice cream topping, and more! One of the reasons why this is a favorite is because of how easy it is to make! All you need is sugar and your favorite blend of J.L. Hufford coffee. Not sure which one to choose from? We recommend the J.L. Hufford Highlander Grogg Coffee if you want to mix it in with a little whiskey!
Ingredients
1 cup sugar
1 cup coffee (brewed extra strength)
Instructions
Brew 3/4 cup ground coffee with 8 ounces cold water.
Combine sugar and extra-strength coffee in a medium saucepan. Bring to a boil, stirring constantly to dissolve sugar.
Lower heat and simmer for 3 minutes, stirring often.
Transfer coffee syrup to a container and let come to room temperature. Seal and store tightly covered in the refrigerator for up to 1 month.
Use to flavor milk drinks, alcoholic cocktails and as a topping for desserts or ice cream.
What ways have you cooked with coffee? Which one of these was your favorite Let us know by tagging us on Instagram, Twitter, or Facebook!