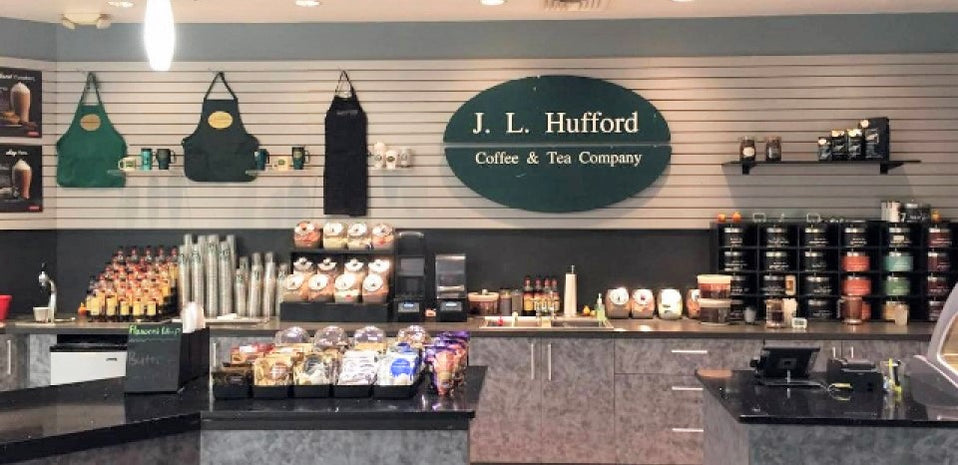 10 of the Most Important Things a Coffee Shop Must Have
Coffee shops are some of the most popular places for people to visit, and for good reason. Considered a "third space," meaning a place outside of the home and work (or the dorm and classroom for students), people are often gravitated towards coffee shops for their comfort, free wifi, and of course coffee. Research has shown that coffee shops fuel thinking and creativity, which is why it's a popular place for students, writers, and entrepreneurs. So people are always on the look out for the perfect coffee shop, whether they want one that has more natural lighting, better coffee, or a more Instagram-worthy aesthetic. Every year, there are more and more local coffee shops opening up across the country, and with the rise in supporting small businesses, these independent coffee shops are fairing very well. For a lot of people, opening a coffee shop is a dream, and it's not even about making the money (although that is important). Opening a coffee shop is a way to create a favorite space for someone.
So if you're looking to open a coffee shop, be sure yours has all the right equipment.
1. Drip Coffee Maker
The most important machine your coffee shop needs is a drip coffee maker. It's literally the most common way you will make your coffee, and it's best to invest in a high quality one. We recommend the Technivorm Moccamaster KBG 741 Coffee Brewer. This machine is one of the most innovative and feature-rich coffee brewers that Technivorm has ever released, with features like an auto-drip brew basket, quick water filtration, illuminated clock, illuminated on/off switch, precise brewing temperature control, two-stage heating soleplate that auto adjusts for volume, automatic shut off feature, and a visible descaling notification. The best part is there are over twenty colors to choose from, so you can even have it match your shop's feng shui. 
2. Espresso Machine
An espresso machine is probably just as important as a drip coffee maker. While beverages produced from a drip coffee maker will make up more of your sales, espresso related beverages will be a close second. We recommend the La Pavoni 8 Cup Europiccola Lever Espresso Machine. With this machine, the power switch turns the unit's heating system on. Then, after reaching boiling temperature, the unit is always ready to steam. When you want to brew an espresso, simply raise the lever (pulling water into the brew chamber), and lower it (pushing water through the espresso). There is no electrical pump to rely on, just your own bicep strength (don't worry, it doesn't take much)! In addition, a side water level site means that you don't have to open the reservoir in order to see how much water is left. Among other great qualities, this is one of the best deals on a high quality espresso machine you will find.
3. Coffee Grinder
You'll want to grind your own coffee beans before making a pot to have better tasting coffee, so a high quality coffee grinder is a must have for your shop. We recommend the Baratza Virtuoso+ Burr Coffee Grinder. One of our best sellers, this machine is a multi-purpose grinder for many styles of brewing such as drip, espresso, and french press. The grounds holder can be removed and changed with a portafilter holder for those grinding for espresso! The digital timer allows users to adjust the grind-time more accurately, down to the tenth of a second so your coffee and espresso, ensuring more consistent grounds. It alsoemploys special gear reduction to make the unit grind more slowly. The power of the motor keeps it from seizing on the finest of grind settings, and the gear reduction protects the flavor of your coffee. Slower grinding means not only a quieter grind, but a cooler grind, resulting in less aroma oils being lost during grinding. So basically, better tasting coffee is guaranteed.
4. Tea Makers
While a coffee shop is obviously a place to sell coffee, selling tea is basically a requirement nowadays. Grabbing a cup of coffee and grabbing a cup of tea are one in the same, and there's no harm in opening up your options for customers. We recommend the Adagio IngenuiTEA Teapot. This clever machine makes brewing tea a breeze. Simply add a few scoops of your favorite loose leaf tea and fill to the top with piping hot water. When it's finished steeping, hover the IngenuiTEA over your favorite cup and press down slightly to release the valve. Crystal clear tea will drain into your favorite cup or into a pitcher to make your favorite iced tea! It works for hot tea or iced tea as well. 
5. Toaster Oven
Coffee shops always fare better if they have food options. Who doesn't love a cookie or a piece of toast with their coffee? A toaster oven can go a long way, and it can even make more than just toast and sandwiches. Pizza, donuts, bacon, and even chicken can be cooked in a toaster oven, so having one opens the door for a bigger menu selection. We recommend the Wolf Gourmet Elite Countertop Oven. The Wolf Gourmet Elite Countertop Oven's extensive capabilities and features deliver the precision, quality, and look of a Wolf Range, but on your countertop. Six different modes give it the flexibility to proof, warm, roast, bake, broil, and toast, accommodating most 9" x13" casserole dishes. Whether it's baking sticky, melt-in-your-mouth cinnamon rolls for a family brunch or roasting hoisin pork tenderloin for an intimate meal, the Wolf Gourmet Elite Countertop Oven can withstand the rigors of any kitchen.
6. Blenders
What's a coffee shop without smoothies? Having smoothies in your coffee shop allows people who might not like coffee or tea to come in and enjoy your space. Plus, more than smoothies can be made with a blender, so there's room to experiment too. We recommend the Vitamix Ascent A3500 Blender. This blender  is the latest and greatest in the Vitamix lineup of powerful blenders. Featuring a 2.2-horsepower motor, this bad boy will blend anything you throw at it in short order. Its new Smart-Detect system makes blending safer because the machine senses the container and won't run unless a proper container is present. It also self-adjusts the time and speed of pre-programmed blends according to which size container is present. "For me, it's my job," said the Vitamix A3500 with five pre-programmed blends: Smoothie, Frozen Dessert, Soup, Dips and Spreads, and Clean, so you don't have to stand at the blender - just press the button and walk away. It is perfect for any coffee shop.
7. Multi-Cooker
While this might seem unconventional for a coffee shop, having a multi-cooker is a great opportunity for you. The biggest opportunity is soup. There is a soup out there for everyone, and a multi-cooker is a great way to have a consistent soup menu or a soup of the day. With the Zavor LUX Edge Multi Cooker, you can even make rice and yogurt, which is why we recommend this produce most. The Zavor LUX Edge features 13 main functions; Pressure cook, slow cook, rice, yogurt, manual, brown/saute, steam, vegetable, soup, pot roast, meat/poultry, beans/chili, and dessert/oats. With one machine, the possibilities are endless! Zavor multi cookers are designed with usability in mind. The control panel has a 16-segment LED display, along with 4 lit icons that clearly shows the method being used. The Zavor LUX Edge Multi-Cooker is a wonderful multi-tasking machine made to cook delicious tasting meals. Make your coffee shop cutting edge with this product.
8. Drinkware
To drink coffee, you obviously need something to drink it out of. We recommend not being one of those coffee shops with bizarre, gimmicky drinkware. Instead, the key to drinkware is quality and style. Take for example, notNeutral drinkware. Founded in 2001, notNeutral was born out of the idea that architecture is more than just a building; it is everything in the designed environment. notNeutral believes that there are many stories to be told in their designs and tell them by creating objects that become a part of your daily rituals. From your morning coffee to your evening tea, notNeutral is there. They believe that in every individual design there's a unique experience waiting for you.
9. Coffee
Obviously, coffee is necessary for a coffee shop. But to succeed and stand out, high quality coffee is a must have. J.L. Hufford's philosophy is that the best farmers, the best beans, and the best roasts make the best cup of coffee. Each of our specialty flavored coffees, single-origins, and varietal blends are made from 100% Arabica coffee (except for some of our espresso blends), and packaged to order for guaranteed freshness. J.L. Hufford purchases only from the top 3% of the highest quality Arabica coffee grown. Our coffee buyers have traveled to many coffee producing countries to find and inspect some of the world's greatest coffees. To us, all aspects of buying and processing coffee are important, like adherence to rigid quality control standards. Multiple tests are conducted on the coffee samples once they are brought back to the states. Using state-of-the-art lab equipment and trained coffee cuppers, our roasters analyze many aspects of the beans: moisture percentage, the amount of defects, the bean size, and most importantly, the actual cup quality. Each coffee is rated on over 20 different taste characteristics before we purchase a single bean, which is why we pride ourselves on our coffee.
10. Innovation
As stated above, coffee shops open up by the hundreds every year. Unfortunately, a handful of coffee shops also close every year. This could be because of location, poor management, or not the right equipment. However, one of the most important things your coffee shop needs is innovation. What makes your coffee shop stand out? Will you create the next coffee trend? Will your coffee shop host live bands? With Starbucks and Peet's shops all over the country, what will make your coffee shop so cutting edge you get more business than those bigger chains? 
Joe and Wrena Hufford, founders of J.L. Hufford