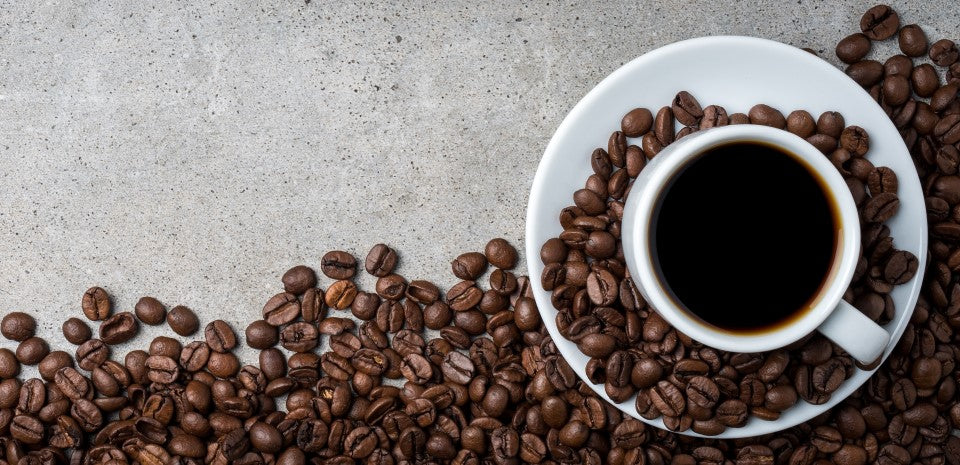 The Quirkiest Coffee Trends of the Last Decade
Viral coffee trends are some of the most entertaining and confusing trends out there, and every year there seems to be a new one or two. Most coffee trends seem to be made with the intent to shock people, or simply the intent to experiment with the popular beverage. Every now and then, a coffee trend gains popularity for its health benefits. Either way, over the past decade there have been countless coffee trends, and these are some of our favorite ones. 
Butter & Bulletproof Coffee
As the keto diet gained popularity, butter coffee gained popularity. Butter coffee is essentially the DIY version of bulletproof coffee, both of which are high in calorie and low in carbs. Meant to be a breakfast replacement, bulletproof coffee is two cups of coffee, two tablespoons of unsalted, grass-fed butter, and one to two tablespoons of MCT oil. Butter coffee is essentially just adding any butter to any coffee. While these coffees are low in carbs and "perfect" for the Keto diet and Bulletproof diet, neither are actually that good for you. Low in nutrients, high in saturated fat, and cholesterol increasing, these coffees are a bad replacement for an otherwise healthy meal. We recommend just sticking to traditional breakfast. However, if you want to give it a try to see what it's like to drink butter, one try won't hurt!
Mushroom Coffee
Mushroom coffee gained popularity from the brand Four Sigmatic, which their original mushroom coffee blend. It's basically regular black coffee but with a medicinal mushroom powder mixed in, and it does not have a strong mushroomy taste as the mushroom powder used is more muted and earthy. This is a trend that gained popularity for its health benefits, and surprisingly the health benefits aren't pseudoscience. The fungi used is how the health benefits are determined. In example, a maitake mushroom blend can help regulate blood sugar levels, and chaga mushrooms help with preventing upset stomachs. Regardless, mushrooms in general are rich source of vitamins and minerals, and Four Sigmatic claims that drinking mushroom coffee is a good way to be energized and focused.
Broccoli Coffee
Also known as the "broccolatte," broccoli coffee made its trending debut in 2018. This hipster concoction was made in Melbourne, Australia, the coffee capitol of the world. Many of the most popular trends - whether they've lasted or not - have come from Melbourne. The broccolatte contains espresso, steamed milk, and high-fiber broccoli powder. The broccoli powder is also pure broccoli, and since it's a healthy vegetable since it's high in protein, fiber, and health-promoting bioactive phytochemicals. So although it's another trend, it is one that has a few additional (legitimate) health benefits. It was actually created as a way to increase Aussie people's vegetable intake, and luckily broccoli powder can be bought in many stores.
Spicy Coffee
This trend doesn't have a specific recipe in place, but Pinterest is full of "spicy" coffee drinks to choose from. The premise of this trend is to add a little zest and heat to your coffee, such as using cayenne pepper mixed with cinnamon, habanero peppers, cardamom, black pepper, chipotle, and so on. Is this a trend just to spice things up, or do people actually enjoy these drinks? There are many recipes for a spicy coffee concoction on the internet, so it appears that people actually enjoy having some hot and spiciness to their coffee. Coffee's robust and distinct flavor pairs well with a bit of zest, so it's no surprise that people would enjoy some pepper in their coffee.
Deconstructed Coffee
This coffee trend is one of the most popular of the past decade, making its debut in 2016 after a writer made a viral Facebook post about getting served her drink, which was served in beakers instead of mixed together in a mug. Deconstructed coffee was also probably one of the most hated coffee trends, with people asking "have hipsters gone too far?" However, no surprise, this science experiment-esque drink was born out of Melbourne, the coffee capitol of the world, as mentioned above. Some people had fun mixing their drinks together and seeing it come to fruition, but it was a short lived trend that not many coffee shops picked up. Still, it was a creative and harmless trend that was really outside of the box.
Iced Coffee Lemonade
Iced Coffee Lemonade emerged in 2015, and has actually been so popular Starbucks serve a version of the drink. Essentially it's just iced coffee with a splash of lemonade and sometimes sparkling water. It creates a tangy and yummy drink, similar to an Arnold Palmer but instead of tea, it's robust coffee. The more bizarre part of this trend is the small amount of people who combined hot coffee with lemonade. Lemonade is associated with being a summer drink while hot coffee is a cozy, winter kind of drink, so the two together is more strange, but luckily we only found a few small recipes for that in Pinterest.
Beet Lattes
Beet lattes are similar in nature to broccolattes and mushroom coffee. They were made not just to be a new viral coffee trend, but because people were looking for ways to make their morning brew healthier. With the increase in popularity of organic foods, beets and specifically beet powder have become more prevalent in recipes. Beets provide a lot of minerals and nutrients that are good for you, so adding a bit of beet powder to your latte will help get nutrients you might be lacking. It also creates a pretty pink latte for an aesthetically pleasing morning.
Cheese Lattes
The concept of a cheese latte probably angers a lot of people, but cheese flavored coffee first emerged in China's Starbucks. Cheese coffee made its way to the states eventually, in smaller coffee shops, and apparently they're actually quite popular. While cheese is always associated with savory foods, in a lot of other countries cheese can be found in desserts and beverages. If it works there, it can work in your latte too! Don't be so quick to cancel this one out. It's possible that you might have a delicious brew on your hands.
Coffee Soda
Coffee soda is essentially carbonated iced coffee, and is one of the newest trends of the last decade. Many coffee shops take their standard iced coffee but mix it with seltzer, and others use a carbonation machine. You can even buy coffee soda in a can like a regular can of soda. Either way, coffee soda is actually still popular among coffee shops. It has the same great coffee taste, but just a little extra bubbliness, and many people actually enjoy it. 
Have you had any of these crazy coffees? What was your favorite? What ones do you want to try. Let us know by tagging us on Instagram, Twitter, or Facebook!