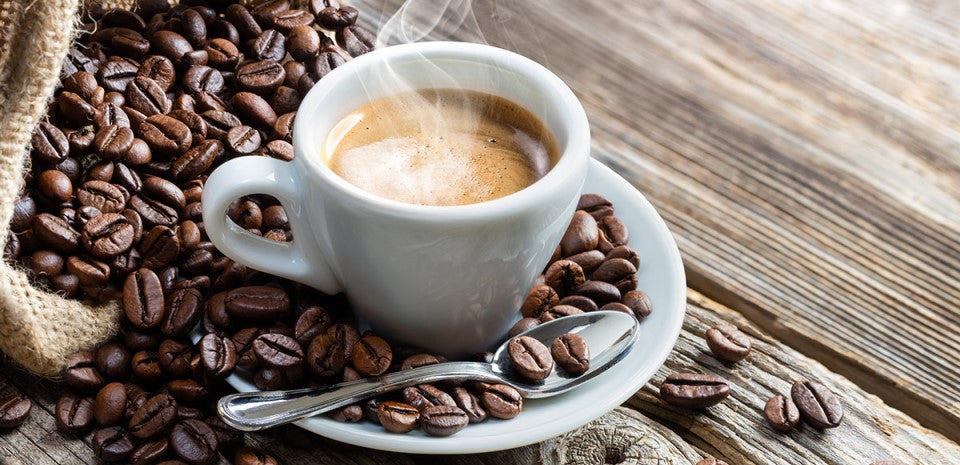 6 Delicious Coffee Cocktails to Try
Bartenders and baristas both have a passion for perfecting beverages, whether it's a latte or a Long Island iced tea. One trend of the past few years is combining the two arts to make delicious coffee infused cocktails. Now people can have an excuse to drink coffee late at night, because it's not coffee it's a cocktail! There are countless coffee cocktails out there, but we have some that are our favorites. Check out these classics we have listed below, and if you are in need of any coffee brewing equipment, we have plenty of coffee and espresso machines for you to choose from!
. . .
Irish Cream Coffee
Probably one of the most famous coffee cocktails, the Irish Cream Coffee is a delicious take on the classic coffee. This decadent drink is a crowd favorite, especially on Christmas morning in Ireland! For this cocktail, you'll need a 12 oz. coffee mug. We recommend one from Le Creuset in your favorite color!
2 1/4oz. Irish cream liqueur
1/4 whipped heavy cream on top
Garnish with cinnamon
. . .
Cafe Royal
One trait of many coffee cocktails is simplicity. Fresh brewed coffee is complex in itself, so there isn't a need to diminish the coffee flavoring with excessive alcohol. You're drinking the coffee cocktail for the coffee part of it, otherwise you should get just a standard cocktail. The Cafe Royal is no exception to simplicity.
. . .
Spanish Coffee
If you've ever added rum to your coffee, chances are you've had Spanish coffee! Traditionally called "carajillo," a Spanish coffee is coffee with hard liquor in it, but most commonly rum. It's a small kick that goes a long way.
. . .
Espresso Martini
An espresso martini is one of the stronger drinks on the list, consisting of only espresso and alcohol. However, if you're an espresso enthusiast then you are sure to love this martini. It's also very easy to make!
. . .
Mexican Coffee
Mexican coffee is probably exactly what you expect - coffee and tequila. Known for their superior taste in tequila, and for being home to some of the freshest coffee, it's no wonder Mexican people have combined these two liquids. Be sure to check out our collection of notNeutral drinkware to serve your cocktails to perfection!
1 cup of hot coffee
1 1/8 oz. tequila
1 1/8 oz. coffee liqueur
Top with whipped cream
. . .
Iced Coffee Cocktail
Our list wouldn't be complete without an iced coffee cocktail. For this concoction, you'll need a Bodum Canteen Double Walled Glass to serve it perfectly. We also recommend choosing your favorite flavor of J.L. Hufford coffee for an added effect. 
6 oz. of J.L. Hufford coffee
2 oz. of spiced rum
Pour over ice 
Garnish with whipped cream
Do you have a favorite coffee cocktail? Let us know by tagging us on Instagram, Twitter, or Facebook!