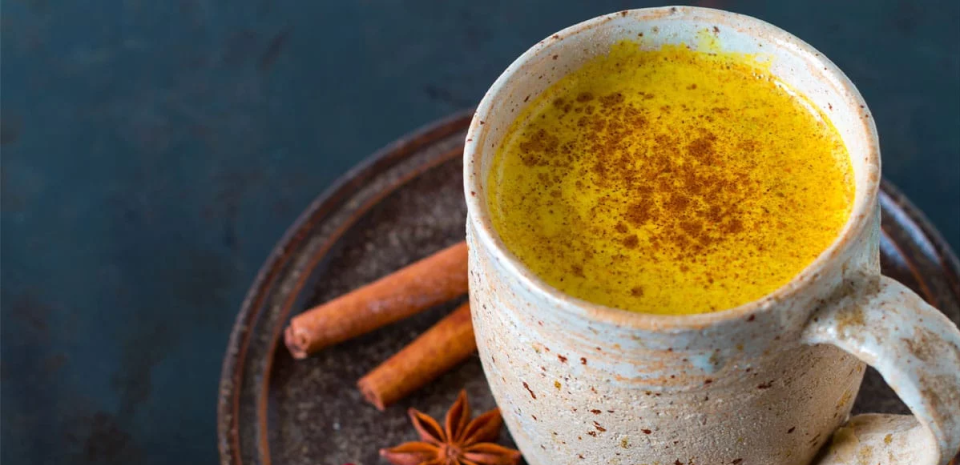 Turmeric Lattes are the Newest Trend of 2020
You mostly likely know turmeric as the main spice in curry dishes, but there is so much more to turmeric than that. Not only is it a spice, but it is also a medicinal herb that's been used in India for centuries. Turmeric is a natural anti-inflammatory compound, so if you have chronic inflammation then it can be greatly helpful in fighting painful inflammation. Turmeric can also activate your antioxidant enzymes, which helps combat many diseases. Essentially, turmeric is a fantastic medicine, and it tastes pretty good, too. 
So what is a turmeric latte? A turmeric latte is a great alternative to traditional coffee. If you want to lower your caffeine intake or just want a healthier beverage to consume, then turmeric lattes are right for you. You can buy our Cappuccine Frappe Mix for Turmeric Lattes to try it out yourself! Cappuccine has received multiple awards throughout their history for their excellent blended cold coffee drinks and for being an innovator in the world of gourmet coffee.
If you don't want to frappe version of a turmeric latte, then try this recipe below:
Ingredients:
¼ tsp ground cinnamon
¼ tsp ground ginger
½ tsp vanilla extract
1 tsp maple syrup
grind of black pepper
Directions
Put all the ingredients in a saucepan and whisk constantly over a gentle heat, ideally with a milk frother if you have one. Once hot, pour into mugs and sprinkle with a little more cinnamon to serve.
Let us know how you like your turmeric latte by tagging us on Instagram, Twitter, or Facebook!