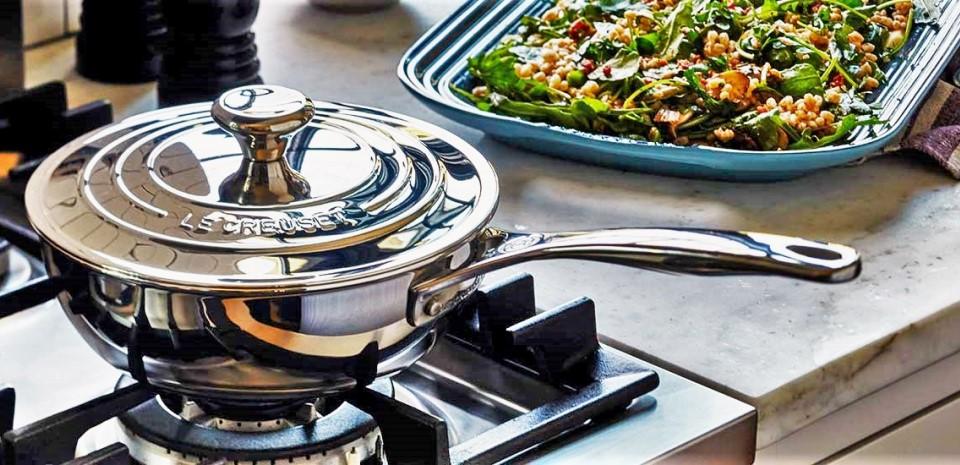 Make Your Own Vegan Ground Beef
Everyday, more and more people are becoming vegans. While vegans make up a small percent of the U.S. population (approx. 3%), that still accounts for millions of people.
Recently, a lot of people have adopted a "partial" vegan lifestyle, where they're vegan Monday through Friday but eat animal-based products on the weekend, such as Keith Habersberger from The Try Guys. Some people are vegan for breakfast but not for other meals of the day, some people are "freegan" where they're vegan unless someone offers non-vegan food for free. A lot of people have also participated in #MeatlessMonday where they don't eat any meat on Mondays. Sometimes, people even go vegan before events to help with their weight, such as going vegan before a wedding. Beyonce opts for meatless Mondays and vegan breakfasts, and went completely vegan for her Coachella performance, which prompted many of her fans to go vegan as well!
Either way, although only a small percent of Americans are true, full-time vegans, there are millions more who indulge in vegan cuisine every now and then. And there are many reasons people give vegan meals a try.
For one thing, it can help increase your fruit and vegetable intake, obviously, and the creators of the food pyramid will be happy about that. Going vegan also usually means supporting local businesses, especially if you live somewhere not easily accessible to a Whole Foods or vegan supermarket. When you support local businesses, you boost the economy too. Many people go vegan because they don't believe in eating animals, but a lot of times people who go vegan do it for other reasons. It's not a fad anymore, it's something many people are starting to take seriously.
Many nationwide restaurants are also adding more vegan options. Recently, Burger King unveiled their Impossible Whopper, a 0% beef burger that replicates their famous Whopper burger. It was revealed that their Impossible Whoppers are cooked on the same broiler as their other meats, though, and so many full time vegetarians are not happy about that. Regardless, other chains plan on incorporating new meatless and vegan alternatives to attract a wider group of people.
If you're interested in trying something vegan, we recommend starting with a meat alternative like the Impossible Whopper. Beef is one of the most popular meats out there because of how easy it is to cook into meals. We have a vegan ground beef recipe for you to try! 
Vegan Ground Beef
Ingredients
1 Bag of Tempeh
1 Bottle Beet Juice
Liquid Iron Drops
3 Scoops Vegetable Protein
1 tsp Nutritional Yeast
1 tsp Salt
1 tsp Garlic Powder
1 Cup Coconut Oil
Any Additional Spices You Would Like
Instructions
Start with spreading 1 cup of coconut oil in a thin layer and place in the freezer for 30 minutes.
Break up tempeh in a large bowl and set aside. 
Measure 1 cup of beet juice and add a few drops of liquid iron. The liquid iron is a vegan product that will give it a meaty component, but don't put too much of it in your recipe! 
In a separate bowl, mix together the vegetable protein, water, nutritional yeast, salt, and garlic powder (and any additional spices). These are the "binder" ingredients.
Take oil out of the freezer and chop up.
Pour 1/2 cup of the beet juice into the tempeh. Add the binder ingredients.
Add the chopped up coconut oil gradually. Only add about a 1/2 cup, but test the beef by molding them into patties to see if they need more or not.
Fry in a Le Creuset 12" Stainless Steel Fry Pan for best results!
With this vegan beef, you can make a variety of meals. Tacos, chili, burgers, you name it. If you make this ground beef and put it to use, be sure to tag us on Instagram, Twitter, and Pinterest to let us know how it turned out!