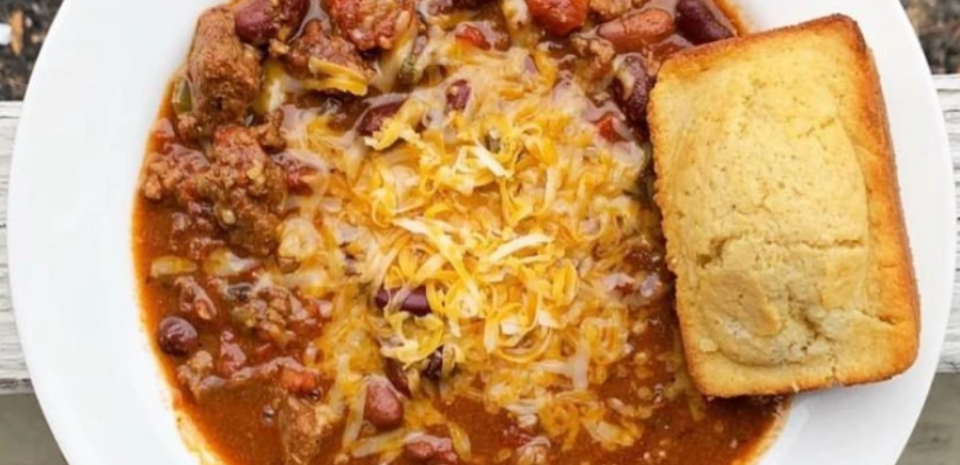 #MeatlessMonday Recipe #1: Vegan Chili
In our first edition of #MeatlessMonday for World Vegan Month, we're going to show you how make delicious vegan chili. Every Monday in November, we're going to cook up some delicious, meatless meals to celebrate the month, and throw in some extra vegan recipes along the way. With the weather changing, it'll be nice to warm up with a hot bowl of chili. Follow the recipe below!
Ingredients
2 lbs. vegan ground beef (or, read our article on how to make your own vegan ground beef from scratch!)
1 cup of chopped onions
16 oz. can of kidney beans
14.5 oz. can of diced tomatoes
6 oz. can of tomato paste
Garlic powder
Salt and pepper
Lemon pepper seasoning
Oregano
Cumin
All purpose seasoning
Vegan shredded cheese
Vegan sour cream
Crackers
Directions
Heat a FINEX Cast Iron Skillet and place vegan ground beef in skillet. When partially cooked, douse the beef in salt, pepper, garlic powder, and all purpose seasoning how you see fit (a little bit goes a long way). Finish cooking vegan ground beef until brown. Set the skillet to the side, on simmer.
Heat a bigger skillet (we recommend Le Creuset Toughened Nonstick 12" Fry Pan), and pour in the onions, tomatoes, and beans. Douse in lemon pepper seasoning, a touch of cumin, oregano, and any additional seasoning. After roughly seven to ten minutes, pour in the tomato paste. 
Cook the non-beef portion until simmering, and then pour in the vegan ground beef. Cook on high with lid for approximately ten minutes.
Serve with vegan cheese, sour cream, crackers, and enjoy!
Let us know how your candies turn out by tagging us on Twitter, Instagram, or Facebook!
#discovergourmet #jlhufford