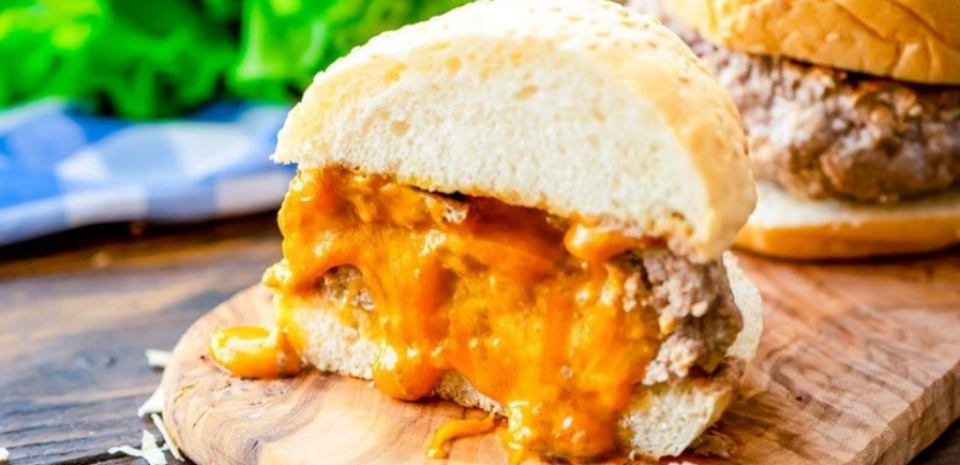 Juicy Lucy Recipe
Burgers are a classic meal that many people love all over the world. Although the origin of who actually invented the hamburger is still disputed to this day, they gained popularity in the early 1900's in the U.S., thanks in large part to White Castle and their sliders. It didn't take long to make a hamburger better by adding a slice of cheese to it, but that's better than a slice of cheese? Warm, melted cheese. By cooking two patties sealed together with a core of cheese in between, you have yourself a Juicy Lucy. Slicing into one of these burgers is highly satisfying, so why not make your own? Follow our recipe below!
Ingredients
2 lbs ground beef
1 tbsp Worcestershire sauce
1 tsp kosher salt
½ tsp black pepper
4 slices of cheese of your choice
Pickled jalapeño slices (optional)
4 brioche hamburger buns (or regular buns)
Optional toppings for serving, such as lettuce, tomato and onion
Instructions
To the ground beef, add Worcestershire, salt and pepper and mix to combine. Divide beef into eight equal portions and form gently into balls.
One portion at a time, place ball on piece of plastic wrap, fold over, and flatten into a disk with your hands. It doesn't have to be perfect, but they should all be the same size patties.
Tear each slice of cheese into 4 pieces/squares. Place 4 torn pieces on the centers of 4 patties. If desired, add 2 to 3 slices of pickled jalapeños on top of cheese. Place another patty on top and then with fingers, pinch and seal all around the edges, completely sealing the cheese in all 4 burgers.
Heat a FINEX Cast Iron Skillet or fire up the grill. Cook burgers about 3 minutes a side for medium-rare, a little longer for medium. Remove to a plate and tent with foil and let rest 5 minutes. Meanwhile, lightly toast/grill buns. Serve Juicy Lucy's on buns with any additional toppings.
We highly recommend using a FINEX cast iron because it's pre-seasoned with 100% pure flaxseed oil, has a thick-walled design for even heat distribution and retention, and has speed cool handles for safe and comfortable serving. 
If you don't eat beef, you can still make this recipe by using vegan ground beef instead!
Let us know how your Juicy Lucy turns! Enjoy!