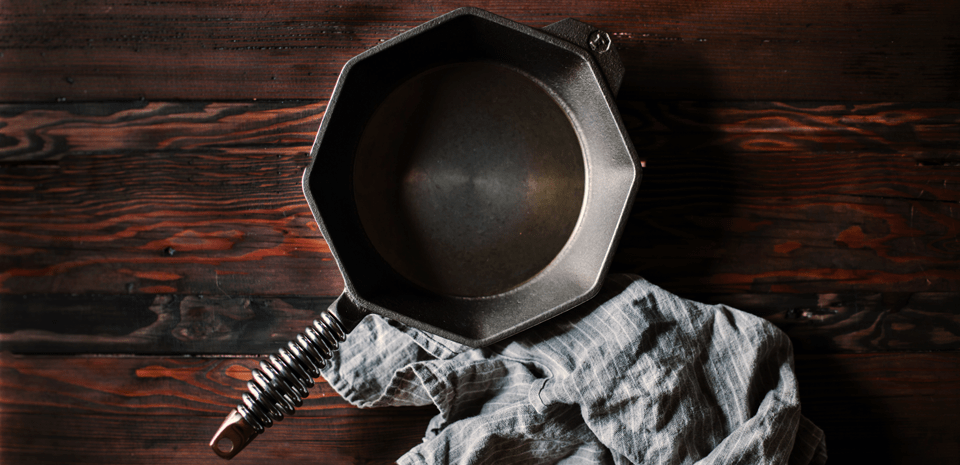 FINEX – Heirloom-Quality Cast Iron Made in the USA
Inspired by the Traditional Craft
FINEX Cast Iron first began when their founder, Mike Whitehead, saw a need for high-quality cast iron that lasted for generations. He and his wife desired to cook with a healthier alternative to the aluminum cast iron trend, but couldn't find a pan that had the same charm as cast iron made centuries ago. Mike began collecting antique skillets and studied their quality. He was inspired by the craft, intention, and design that was used throughout history.
Since their successful Kickstarter campaign in 2013, FINEX became obsessed with creating beautiful and functional cookware that would stand against the test of time. Their vision was to create pans with a unique design, which led to the multi-angled look and pans that last for generations. Attention to detail is their specialty; from top to bottom, FINEX brings high-quality cast iron for those who have a passion for cooking. Each FINEX pan is made with the intention of bringing American tradition into the home.
12 Pairs of Hands Through the Process
All aspects of producing a FINEX pan are done in Portland, Oregon, USA. The process to produce a pan is heat, treat, grind, machine, tumble, polish, season, and assemble the finished product in the factory. By the end of the process, a FINEX pan has moved through 12 pairs of hands. This process pays tribute to the best attributes of vintage cast iron; machine smoothed, hand-seasoned with 100% organic flax-seed oil, and stone-tumble polishing to finish.
Multi-Angled Design and Speed-Cool Handle
The stainless steel handle and multi-angled design are custom features for FINEX. With multiple angles, chefs can easily pour liquids. With the addition of the lid, you can turn a FINEX pan into a steam machine. Simply rotate the lid to let the steam escape from each opening. The design of the speed-cool handle was inspired by antique wood stoves. The handles have an ergonomic shape for a comfortable grip and they stay cooler longer. The handle is then finished with a beautiful brass knob.
Enhancing Kitchens from Stove-Top to Tablescape
If you're looking for cookware to enhance your kitchen and tablescape for a lifetime, FINEX will do it all. The small, Portland-based team desires to produce nothing but the best. You can purchase FINEX pans in all types and sizes such as skillets, grill pans, and more. Cooking with FINEX is an investment for a lifetime. You'll get heirloom-quality pans to pass down for generations. The modern design of a FINEX pan is made to enhance the lives of every cook. You can use them on the stove, over coals, and in the oven.
About J.L. Hufford
Like FINEX, J.L. Hufford is passionate about providing chefs with quality cookware to enhance their lifestyle. With over 25 years of experience, we continue to strive as a company that serves our customers through providing quality products and exceptional customer service. At J.L. Hufford, we believe it's all about taste. We are passionate about helping professional and home chefs alike find the perfect addition to their kitchen; a product that enhances the flavor so you can enjoy your amazing culinary creation!