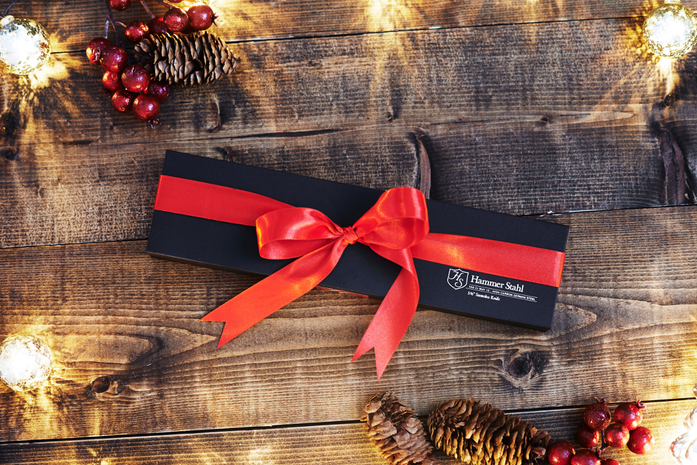 9 Wedding Gifts Any Newlywed Couple Will Love
With the beginning of warm weather brings the beginning of wedding season. Picking out the right wedding gift for the couple-in-love can be a daunting task, especially if you have several throughout a span of just a few months. JL Hufford is here to give you some ideas for a useful gift the newlyweds will love.
1. Nonstick Skillets
Every home needs a reliable nonstick skillet. It's a cooking essential. You can do so much with a good nonstick skillet - scramble eggs, cook hamburgers, saute vegetables. Gifting the couple with nonstick cookware from Swiss Diamond, Le Creuset, and Viking is a wonderful way for the couple to begin their life together.

Recommended: Swiss Diamond Nonstick Clad Fry Pan - 8"
2. Cutting Board

A cutting board is a culinary necessity, but with several options on the market, how does one choose? A wooden cutting board is an item that will last for years. With the right cutting board, like the ProTeak Square Edge Grain Rounded Edge Cutting Board, it can also double as a serving platter for the nights spent entertaining family and friends.

Recommended: ProTeak Square Edge Grain Rounded Edge Cutting Board, 16 x 16 x .55 with Cutting Board Oil or Seasoning Stick 
Pair your Proteak Cutting Board with a dependable knife for a dynamic duo. Check out the beautiful cutlery from Wusthof, Hammer Stahl, Shun, and more!
3. Teakettle
A dependable teakettle is a staple in most homes. Nothing says hospitality quite like warm cup of tea and a kettle on the stove! The Le Creuset 1.8 Quart Classic Whistling Water Kettle is a beautiful addition to any home.

Recommended: Le Creuset Classic Whistling Water Kettle
4. Waffle Maker
Could there be a more basic wedding gift? Probably not, but there are mornings where you wake up and all you want is a waffle. The Chef's Choice WafflePro cooks the waffle in a quick 90 seconds, and allows the user to manipulate the bake, texture, and color of the waffle.

Recommended: Chef's Choice WafflePro Classic Belgium
5. Kitchen Tools
Kitchen tools are necessary to even make a grilled cheese sandwich, so the couple will definitely need them to make meals in their home. The Wusthof 5 Piece Kitchen Tool Set will make a great addition to the couple's kitchen.

Recommended: Wusthof 5-Piece Kitchen Tool Set
6. Pepper Mill


This might not seem like the most obvious choice for a wedding gift, but it will leave a lasting
impression on the newlyweds. The Trudeau Pepper Mill isn't just great for fresh ground pepper, its beautiful design attracts the eye making it a great decorative item as well. Practical and pretty! What more could you ask for?

Recommended: Trudeau Ombre Professional Pepper Mill
7. Cast Iron Skillet
If taken care of, a cast iron skillet can last for generations. Cast iron can be used in an oven, on the stove, on the grill, or over coals to make a myriad of meals. The FINEX Cast Iron Skillet is made in the United States with cooking enthusiasts in mind.

Recommended: FINEX Cast Iron Skillet
8. Multi-Cooker
Life can be busy, we all know that. Having a multi-cooker eliminates the stress of making dinner. Any couple can put great use to a multi-cooker, especially one like the Zavor Lux. It's a yogurt maker, rice cooker, and has summer, saute, steam, and browning capabilities!

Recommended: Zavor Multi-Cooker
9. JL Hufford - Discover Gourmet Gift Certificate

Sometimes it's difficult to pinpoint exactly what to gift a newlywed couple. A JL Hufford - Discover Gourmet gift certificate could be the perfect way to say congrats!